Judicial: Assignments
Jurisdiction & Law
Worksheet issued in class on Monday 2/26 (Due Tuesday 2/27)
Assignment 2
Upload and print the worksheet below. Use the internet and follow the directions on the worksheet to complete.
Quizlet link for Vocab Assignment
Assignment 3
Read, Highlight, and maginal note take the article written by William Brennan titled The Judiciary
Upload and print under READINGS link
Textbook Reading Assignments (Must read)
Chapter 14 (old text)
Monday - read p. 403-411
Wednesday - read p. 411-420
Friday - read p. 420 -431

Assignment 5
Gideon's Trumpet worksheet questions (14 questions)
Assignment 6: icivics Supreme Ct. Simulation (internet assignment)
Assignment 7: Review Guide
Powered by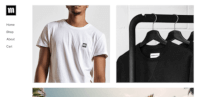 Create your own unique website with customizable templates.